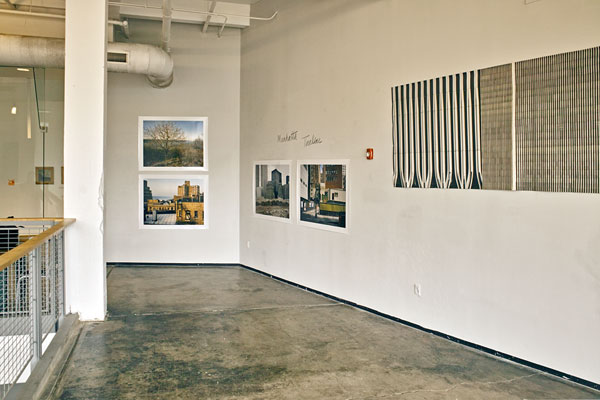 Manhatta Timeline, ArtSpace Buffalo — © Brian Rose
I am presently exhibiting work at ArtSpace Buffalo, a non-profit gallery, along with paintings and drawings by  J. Tim Raymond and Robert Harding. Tim, who is the organizer of the show, lives in Buffalo, and Bob Harding is a painter from New York City. The gallery is in an old factory buildings converted into artists lofts, and because of its immense size, I opted to show large pieces. The photographs are 40×50 inches and the mural, WTC, which I previously mounted on a sidewalk shed on East 4th Street in the East Village, is 4×28 feet.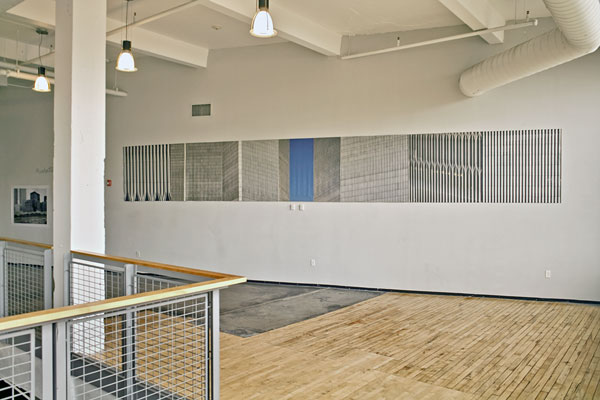 Manhatta Timeline, ArtSpace Buffalo — © Brian Rose
The title of my part of the exhibition is Manhatta Timeline and takes its name from the short film made by Charles Sheeler and Paul Strand in 1921 featuring images of New York City. The name is derived from the original Indian name for the island, Mannahatta, and the film includes quotes from the Walt Whitman poem of the same name. Timeline refers to the sequence of four images that begin at the north end of Manhattan in Inwood Park with the Hudson River and Palisades in the background. The sequence then moves down the Hudson to the World Trade Center in the 1980s, and concludes with a multi-layered urban scene from 2012 that includes a sign with the names of those killed on 9/11. The montage of WTC closeups is itself a visual yardstick with a searing strip of blue sky in the middle.
…I see that the word of my city is that word from of old,
Because I see that word nested in nests of water-bays, superb,
Rich, hemm'd thick all around with sailships and steamships, an
island sixteen miles long, solid-founded,
Numberless crowded streets, high growths of iron, slender, strong,
light, splendidly uprising toward clear skies…
from Mannahatta by Walt Whitman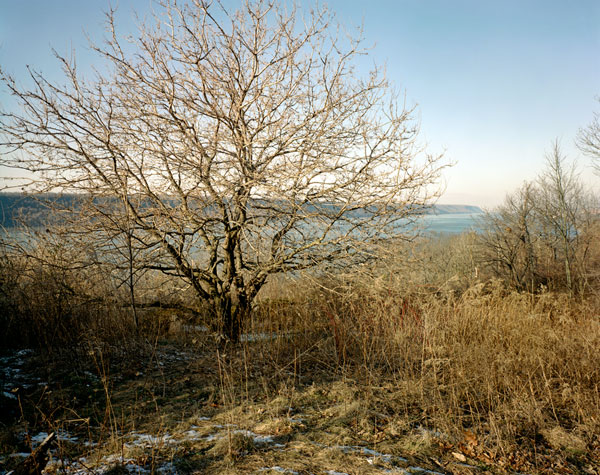 Inwood Park (4×5 film) — © Brian Rose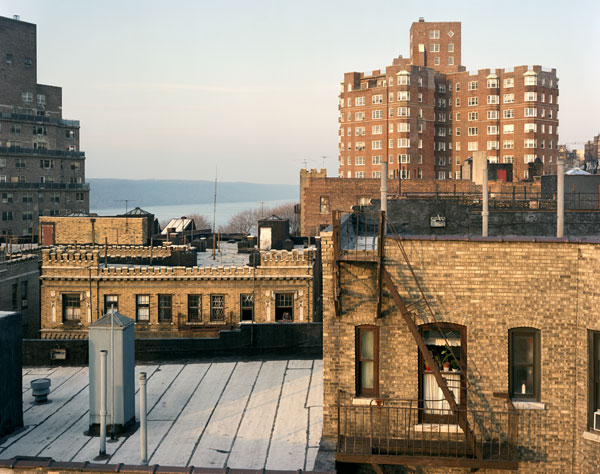 Hudson Heights (4×5 film) — © Brian Rose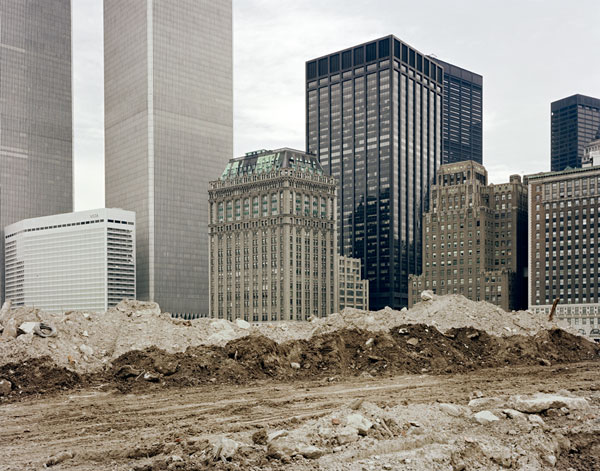 World Trade Center (4×5 film) — © Brian Rose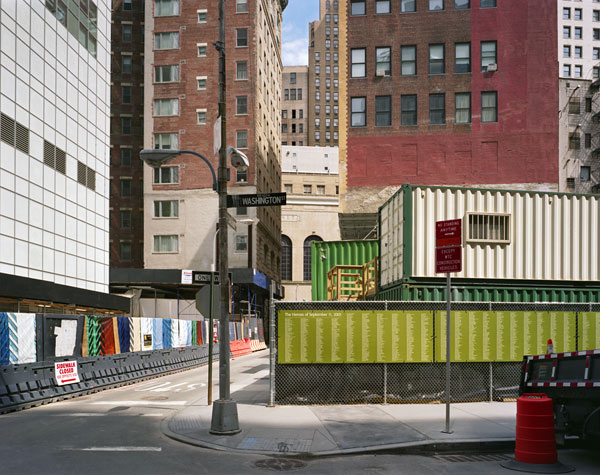 Washington Street (4×5 film) — © Brian Rose