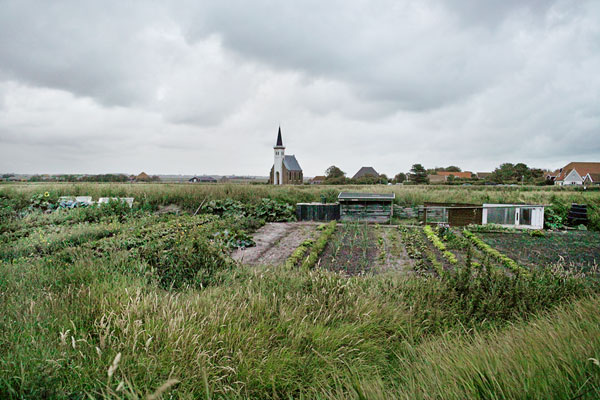 Den Hoorn, The Netherlands – © Brian Rose
It's been five years since I was last in the Netherlands. I lived in Amsterdam for almost 15 years, traveling back and forth to New York as needed for work. We're on vacation visiting my wife's parents on the island of Texel on the North Sea coast. The weather is, as is common here, wisselvallig, or changeable. It rained heavily between the airport and Texel, then the sun came out for several hours, and we were able to eat dinner in the garden. We then took a walk through the surrounding countryside  and the clouds once again rolled in.
We'll be here for five days and then in Amsterdam. The photo above was taken near our house with my digital blog camera. But I have brought my view camera and may get out in the dunes nearby if the weather holds out. And then possibly add to my series on Amsterdam's periphery.