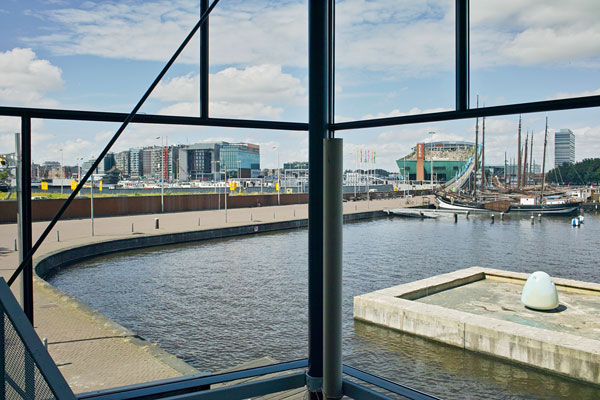 Amsterdam waterfront — © Brian Rose
The last photographs from my recent trip to Amsterdam. These were taken along the waterfront of the city on the Ij, once an inlet of the Zuider Zee, now an inland waterway connecting to the North Sea and the Rhein River. Although little new construction is underway in Amsterdam because of the economic crisis in Europe, there are major projects that are completed or near completion along the Ij. Above one can see Nemo, the science museum, designed by Renzo Piano, on the right. And to the left the new library/hotel/office complex adjacent to Central Station, partially finished. This picture was taken inside Arcam, the Amsterdam architecture center. I did not use my view camera on this walk–all were made with my point and shoot digital.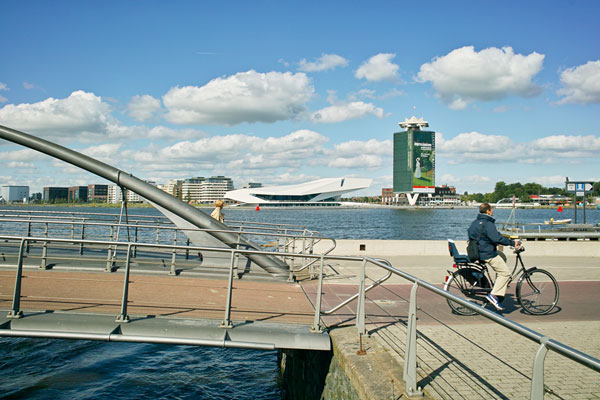 Eye film museum and Shell Building — © Brian Rose
Across the Ij (pronounced eye, more or less) is Eye, the new film museum of Amsterdam. It is designed by the Austrian firm Delugan Meissl Associated Architects and does a wonderful architectural tango with the Shell Tower from 1966. The latter building is currently empty and for sale.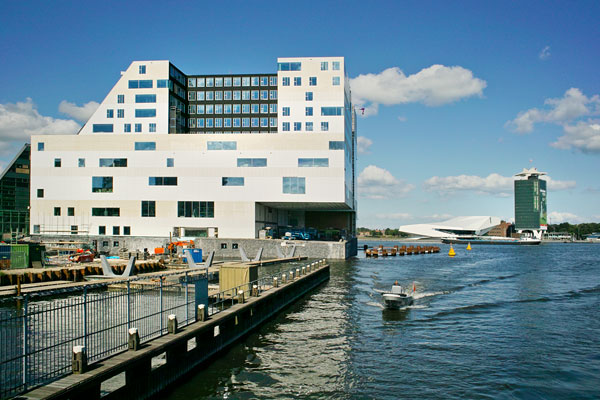 Ijdok complex and film museum — © Brian Rose
Nearing completion is the Ijdok, a multi-purpose complex including courts, hotel, offices and residences perched on a pier on the water. click here to see computer generated renderings of this fascinating ensemble of buildings.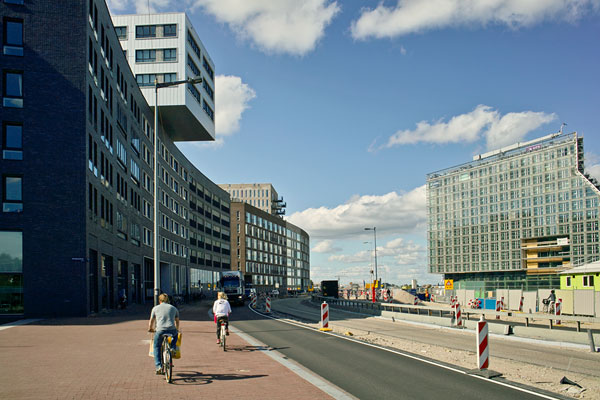 Westerdoksdijk — © Brian Rose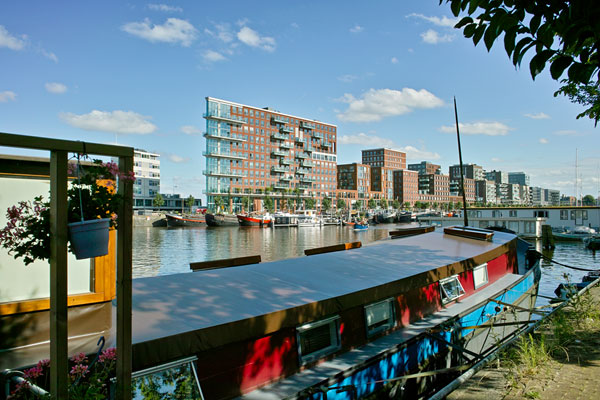 Westerdokseiland — © Brian Rose
A narrow strip of land that previously served as a rail siding for the nearby Central Station is now a handsome row of apartment buildings with inner courtyards and pedestrian promenade along the water. This new neighborhood lies within a few steps of the old canal district of central Amsterdam.