On my last day in Amsterdam the weather improved and I was able to get out with the view camera. I picked up where I left off five years ago in Ijburg on the edge of the city. The view then was of mostly empty landfill–it is now densely built. But it still feels detached to me from the rest of the city, and during the day, somnolent, empty. I took one photograph of a residential street that leads to a row of commercial office buildings, and then crossed over a bridge to the Diemerzeedijk, a historic dike that once protected Amsterdam from the vicissitudes of the Zuider Zee. The area has been used as an industrial dumping ground and remains polluted, though now contained. It is being developed as parkland.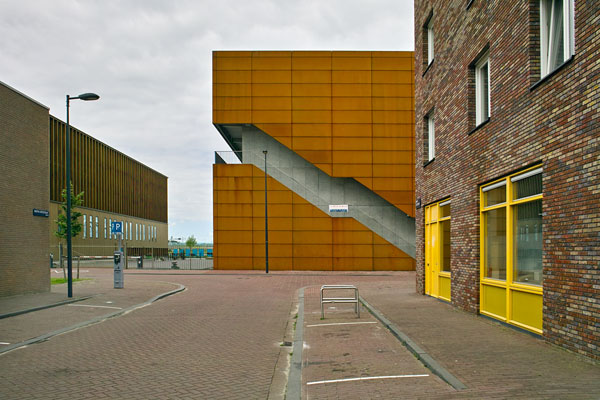 © Brian Rose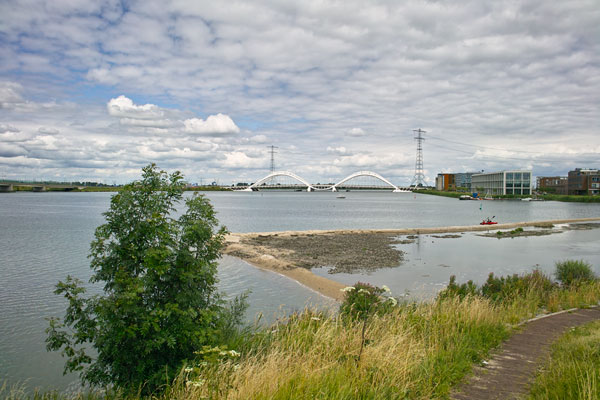 © Brian Rose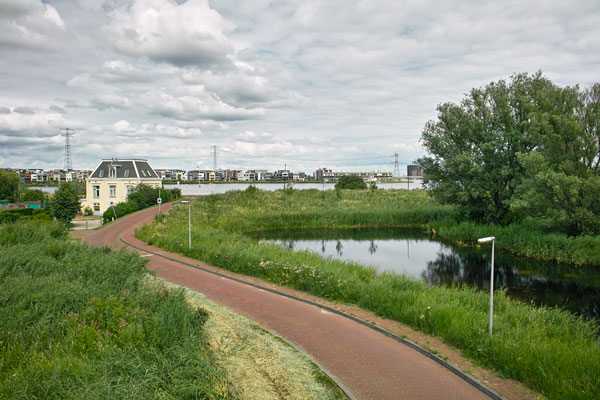 © Brian Rose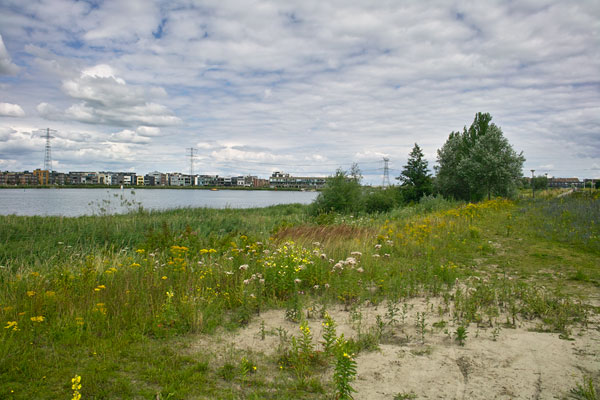 © Brian Rose
In the distance one sees the  Enneüs Heerma Bridge designed by Nicholas Grimshaw, and following a bicycle path one crosses a busy shipping canal on a spectacular bridge, the Nesciobrug, designed by Jim Eyre. A long looping causeway  leads to the bridge allowing for a gradual incline. The Amsterdam Ring highway stands a short distance away with its billboards.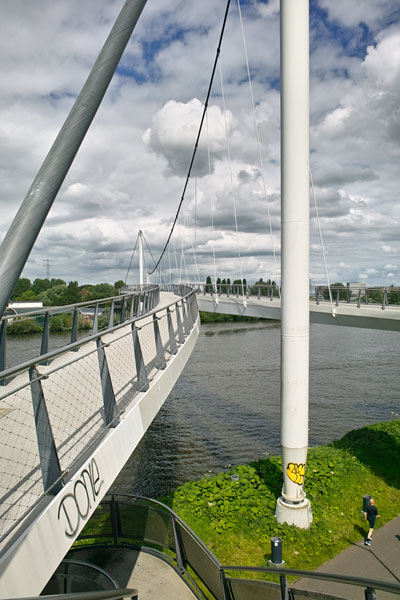 © Brian Rose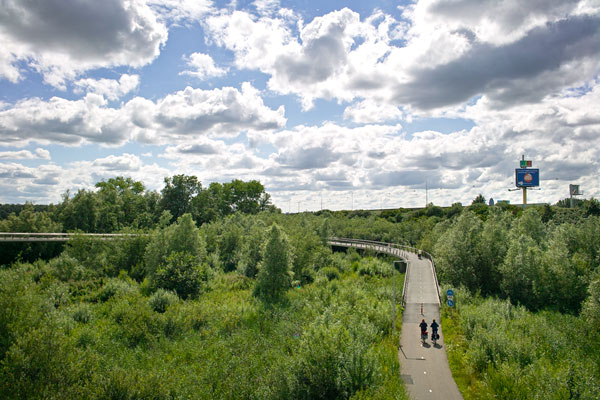 © Brian Rose
All of these photographs were made with the 4×5 view camera as well as my pocket digital. The sun shone in and out through a broken deck of clouds, a striking phenomenon all afternoon. I feel both alienated and at home in these transitional areas of the city–places that are neither here nor there. It's how I felt in general during the 15 years I lived in the Netherlands traveling back and forth to New York. I was an untethered agent caught between continents and cultures. Although I am now ensconced in New York City, I easily slide back to that state of uncertainty, in which the world appears new and strange. Even in my hometown.