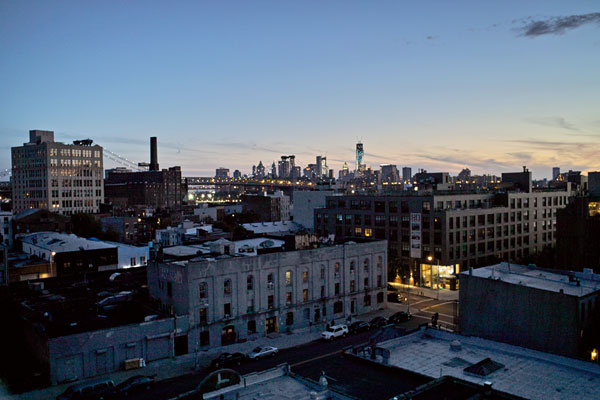 Williamsburg, Brooklyn — © Brian Rose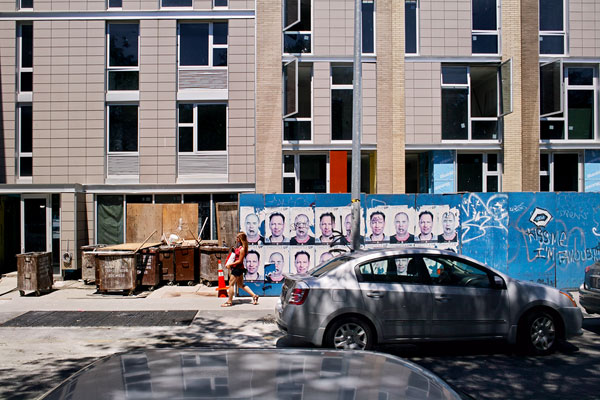 Williamsburg, Brooklyn — © Brian Rose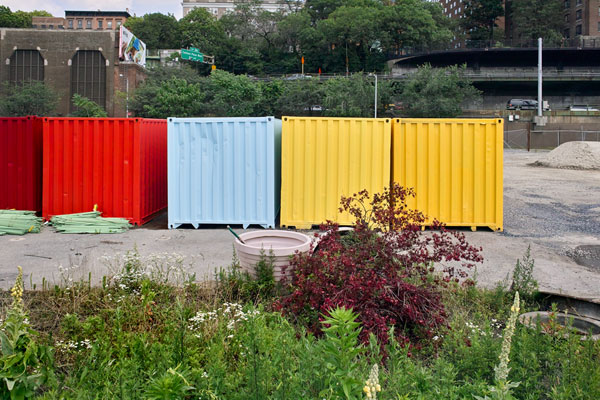 Brooklyn Bridge Park — © Brian Rose
Photoville, a photo fair/expo located in a not yet finished section of Brooklyn Bridge Park is comprised of two main parts–printed images on vinyl running along a chain link fence, and a cluster of shipping containers that act as galleries. The containers in the photo above aren't actually part of Photoville, but are nearby.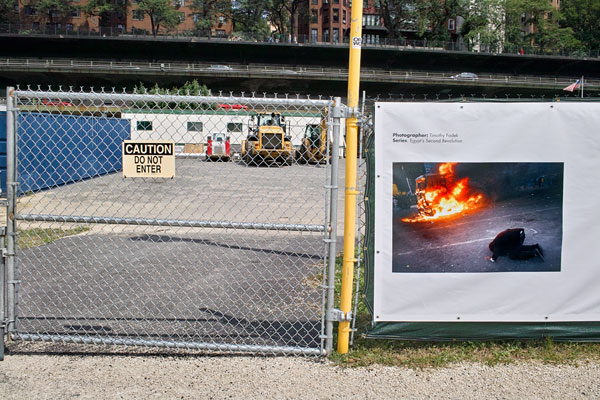 Photoville fence, photo by Timoth Fadek — © Brian Rose
The fence works well, facing west and getting full afternoon light. Many of the photographs chosen by a jury were excellent, and I was happy to see that each photographer was given a chance to show a series of images. The containers, however, were dark and uninviting in the extremely bright and warm sunshine. Even though it was relatively pleasant summer afternoon, the little village of containers and tents fairly baked under the sun.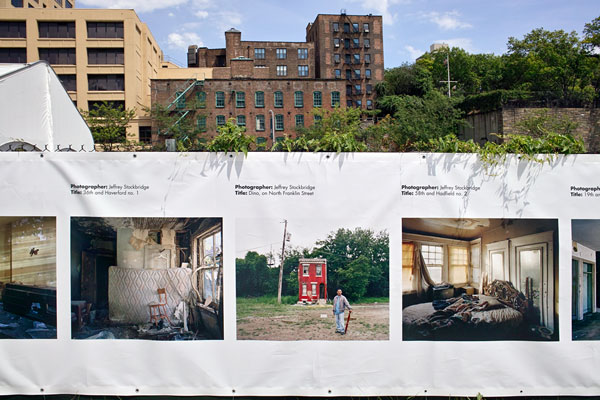 Photoville fence, photos by Jeffrey Stockbridge — © Brian Rose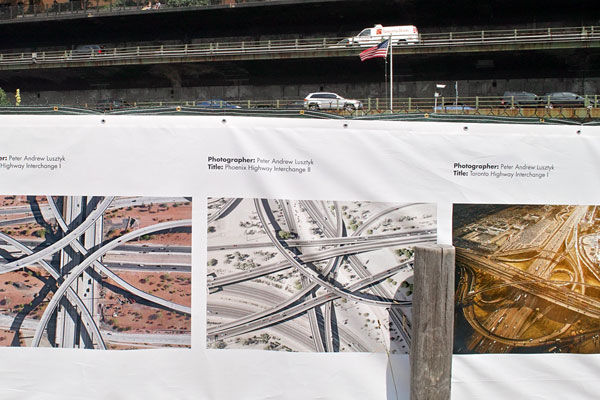 Photoville fence, photos by Peter Andrew Lusztyk —  © Brian Rose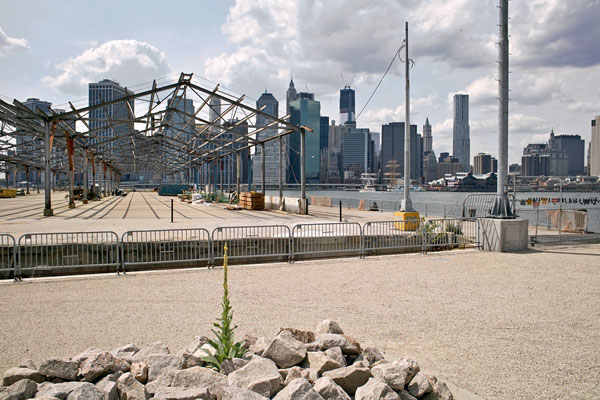 Brooklyn Bridge Park — © Brian Rose
I could imagine an entire exhibition done with photographs printed on vinyl in different sizes mounted on lengths of chain link fencing. Something with a bit more visual dynamic given the visual drama just opposite, seen in the image above.