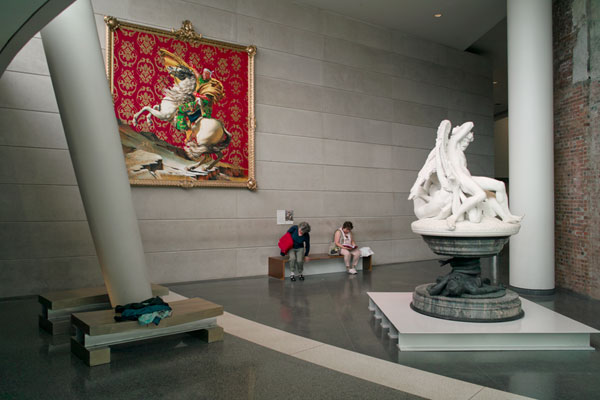 The Brooklyn Museum
In the lobby of the Brooklyn Museum on my way to the Keith Haring exhibition.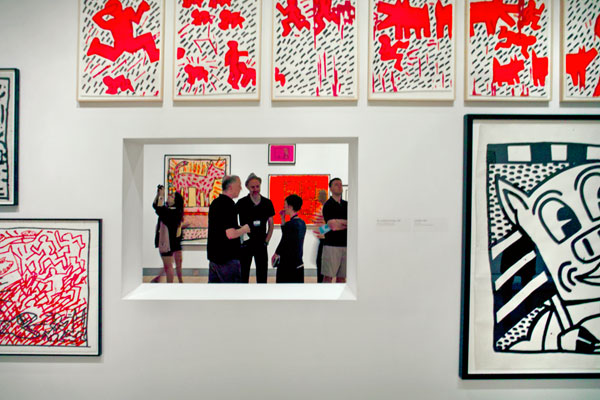 Keith Haring 1978-1982, the Brooklyn Museum — © Brian Rose
As well known as Haring is–certainly everyone has seen his highly graphic images even if only in a commercial context–but until now there hasn't been a more serious assessment of his work. There's always a danger when the established art world takes on a street artist by putting the work into a conventional gallery context. Haring was best seen in situ–in the wild. But that was 30 years ago, around the same time I was taking my early photographs of the Lower East Side. Since then, we have mostly experienced Haring on t-shirts and tote bags.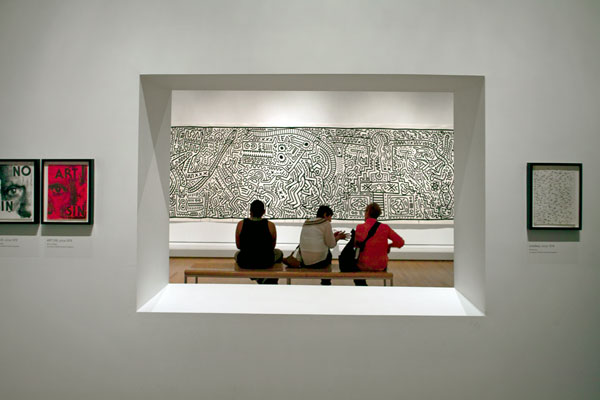 Keith Haring 1978-1982, the Brooklyn Museum — © Brian Rose
 This exhibition does two things–it documents through photographs, slides, and video how Haring worked and interacted with the art and music scene of the time, and it presents his work in the broader context of late 20th century art. Although he reused the same graphic elements frequently, this exhibit shows Haring to be a far more complex artist than previously assumed. He was just getting started when he was cut down by AIDS in 1989.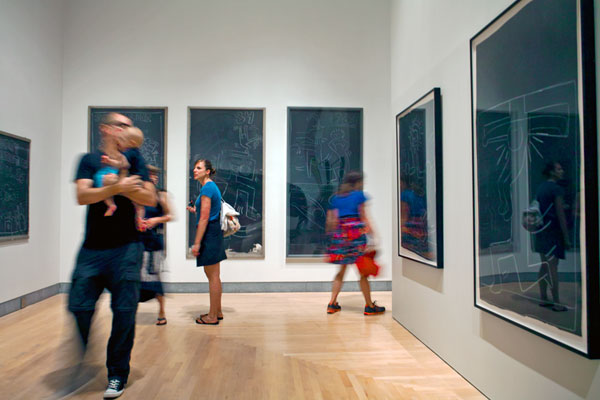 Keith Haring 1978-1982, the Brooklyn Museum — © Brian Rose
For me, however, Haring's was at his best at his simplest and most spontaneous–the white chalk drawings on black paper that he did throughout the New York subway system. Back then, when ads were replaced, black paper with a toothy matte surface temporarily filled the billboard frames on the subway platforms providing an enticing canvas for Haring. I saw him once in the Bleecker Street station of the #6 train (the old IRT) sketching alone, moving rapidly from one black frame to another.
It's not ideal putting them behind reflective plexi in the museum–though I'm sure they are fragile and have to protected. I don't know how many actually survived, but you can see images of dozens of them– 35mm slide documents of the originals–in an adjacent gallery.
I always liked Haring's imagery, but tended to dismiss it as commercial fluff, though I understood its relationship to earlier Pop Art. He was both commercial and an artist of substance. This exhibit helps set the record straight.