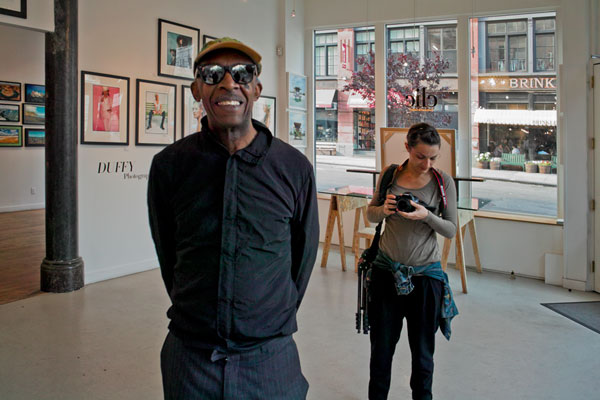 Alex Harsley, Clic Bookstore and Gallery — © Brian Rose
I only took one photo during the book launch for Time and Space on the Lower East Side, and that one at the very beginning. The rest of the time I was occupied. Alex Harsley of the 4th Street Photo Gallery was an early arrival, and behind him is Alexandra Uzik–not sure how she ended up there–who took some pictures for her blog.
After the crush last week mailing out over a hundred books–mostly to my Kickstarter backers–and doing all the legwork to prepare for the book launch, I am happily relaxing this Memorial Day weekend.