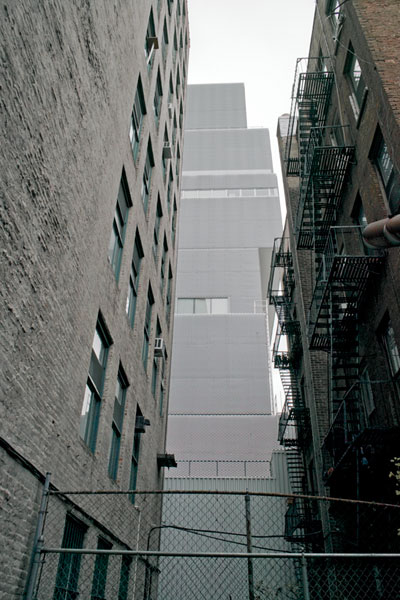 The New Museum from Reina's Garden — © Brian Rose
Behind my building on Stanton Street just off the Bowery is Reina's Garden. The garden was once occupied by a rear tenement–two structures occupied the 25×100 foot lot with a narrow courtyard in between. In the 19th and early 20th century the courtyard would have held privies, trash containers, coal bins, etc. The rear building was torn down years ago, and the front building stood abandoned when in 1992 the city decided to rehabilitate it. When I moved into the newly fixed-up building, the rear yard was a lush green carpet of sod. Unfortunately, the contractor hadn't prepared the ground under the sod–no topsoil–only the rubble of the old rear tenement lay underneath. The grass died, and for at least a decade the yard was brick-strewn mess.
A few years ago a neighbor took it upon herself to maintain this 25×25 patch of New York City real estate. It's a pretty modest affair as gardens go, but I think it is beautiful. Not much sunlight makes it into Reina's Garden. The silvery New Museum towers over it to the west, and the wall behind is formed by 195 Chrystie, an eight story loft building filled with artists and small companies, which once housed a fledgling band, The Talking Heads. In Reina's Garden the chain link and brick, the graffiti and the ivy, conspire to form their own kind of sublime music.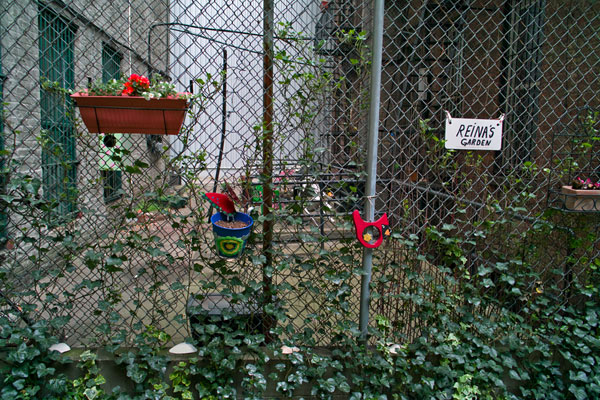 Reina's Garden — © Brian Rose
Reina's Garden — © Brian Rose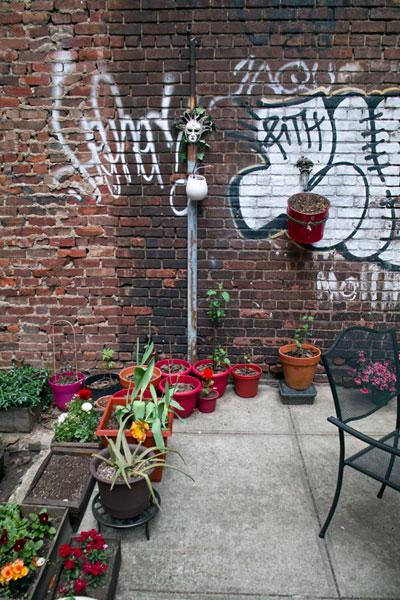 Reina's Garden — © Brian Rose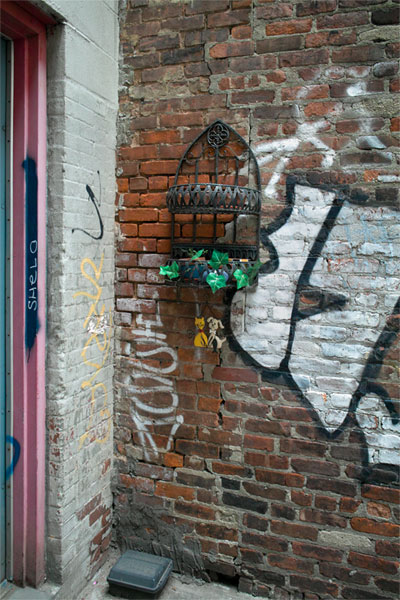 Reina's Garden — © Brian Rose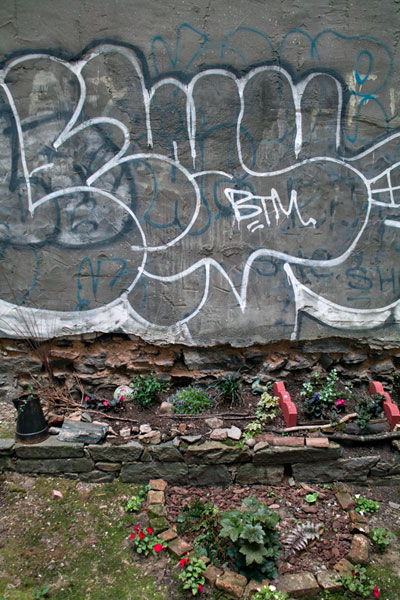 Reina's Garden — © Brian Rose