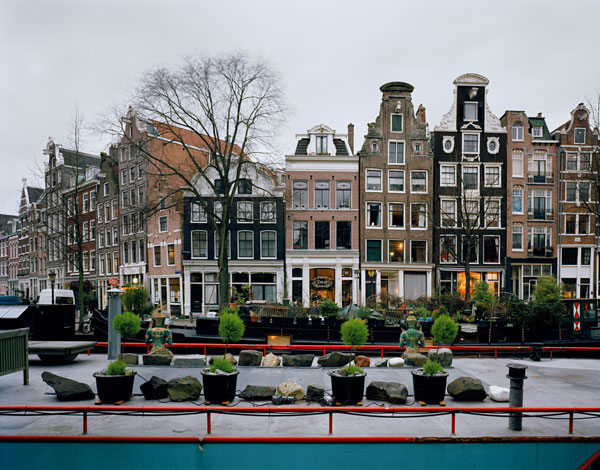 Prinsengracht near the Noodermarkt, Amsterdam (4×5 film) — © Brian Rose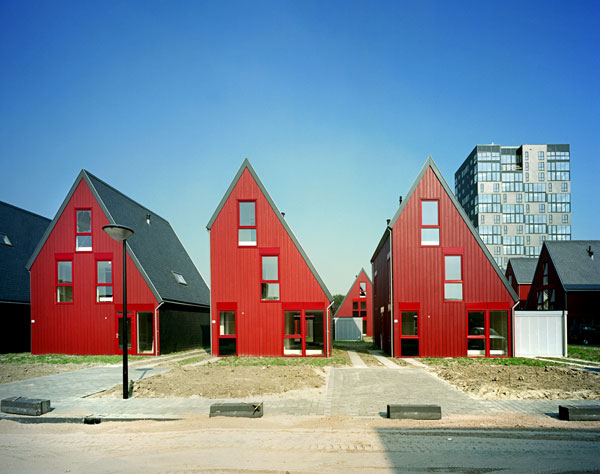 Almere, a suburb of Amsterdam (4×5 film) — © Brian Rose
I've been doing some renovation of my website portfolio. The two pictures above are from a major upgrade of my Amsterdam on Edge series.
From the accompanying text:
For 15 years I lived in the center of Amsterdam, the famous urban village of canals and bicycles. It was a great life style environment, but it did not interest me much as a subject for photography. What could I add or subtract from this idyll of urban seamlessness? Even the red light district appeared tame, and cozily contained. But I eventually found rougher edges of the city along stretches of the once bustling waterfront, and I discovered the new neighborhoods on the periphery, the playgrounds of Dutch planners and architects. This was clearly where the action was.
The first photograph was taken in the old canal district of Amsterdam and sets the stage for an exploration of the city that few visitors ever see. American tourists–especially–have a grossly distorted image of the city. It is both better and worse than the clichéd image most hold onto–infinitely more interesting and complex. Forget the drugs and prostitution meme. It's tiresome, and blinds one to the what is really going on.
The second photo was taken in Almere, a new town in the polder, drained land, on the outskirts of Amsterdam. Although the landscape of the Netherlands is notably horizontal, punctuated by windmills and church spires, urban development tends to be vertical. Not tall as in skyscrapers, but narrow lots and skinny buildings standing shoulder to shoulder with exaggeratedly steep stairs, even in the newest houses. The Netherlands has plenty of planned sprawl, but it is denser than the typical American suburb. And although you see more historic architectural references these days, many of these communities flaunt their cutting edge design, theme parks of the new, as it were, even as they fulfill the most plebeian function as middle class shelter.