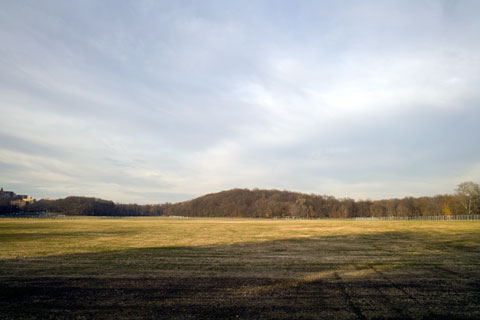 Van Cortlandt Park — © Brian Rose
Quotes from the New York City Department of Parks and Recreation website:
The Wiechquaskeck Lenapes occupied this site when, in 1639, the Dutch East India Company brought the first Europeans to settle in the Bronx. In 1646, Dutchman Adriaen Van Der Donck (1620-1655) became the first single owner of what is now Van Cortlandt Park. His vast estate "de Jonkeerslandt" gave Yonkers its name. The land passed through several families, each gradually developing it into viable farmland and a working plantation. During the 1690s, the 16-acre lake was created when Tibbetts Brook was dammed to power a gristmill.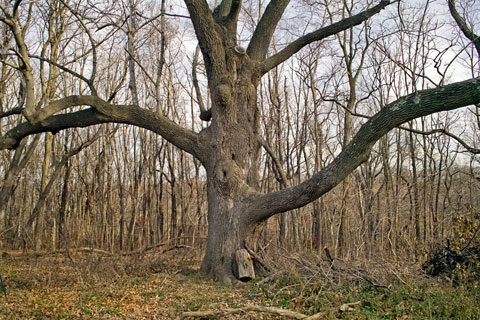 Van Cortlandt Park — © Brian Rose
The Van Cortlandt name was first associated with the tract of land bounded by modern Yonkers City Line between Broadway, Jerome Avenue, and Van Cortlandt Park East in 1694, when Jacobus Van Cortlandt bought the property. The Van Cortlandt Mansion was built in 1748 by his son, Frederick Van Cortlandt, whose family occupied the land until the 1880s. Frederick also established the family burial plot on Vault Hill where, at the onset of the American Revolution, City Clerk Augustus Van Cortlandt hid the city records from the British Army.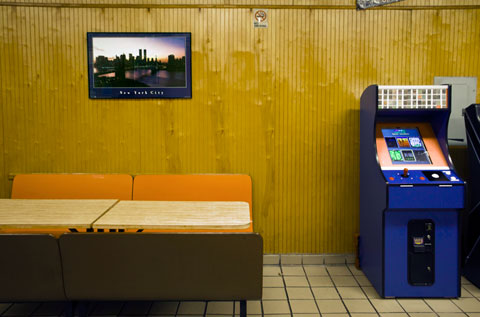 Pizza place at the Van Cortland Park subway stop — © Brian Rose
My New York park photographs: New York Primeval