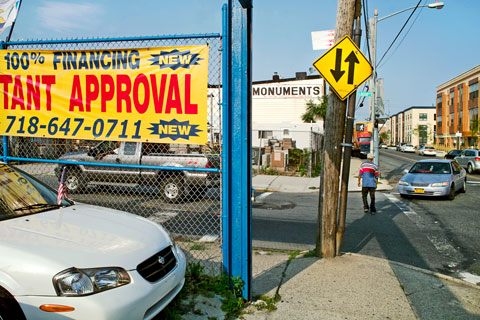 East New York — © Brian Rose
I spent the day in East New York photographing a new low income apartment building. It's in a neighborhood of single family homes and other new apartment buildings. The big housing blocks that East New York is known for are some distance away. Not that many years ago, this area would have had a blown apart look with lots of vacant lots and abandonment. Things have changed substantially, but it is still a rough edged place. A glimpse of my project can be seen at far right above.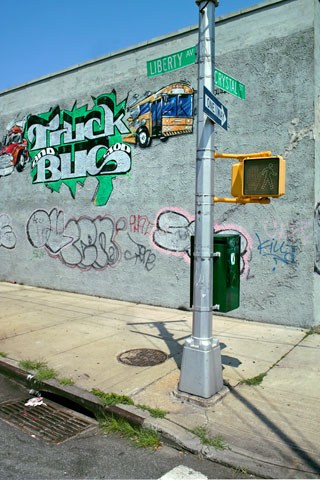 East New York — © Brian Rose
Across the street there was a large truck and bus repair shop and a woodworking shop. On the adjacent  corner a used car dealer and seller of gravestones.  Nearby, is a large "transit technology" school.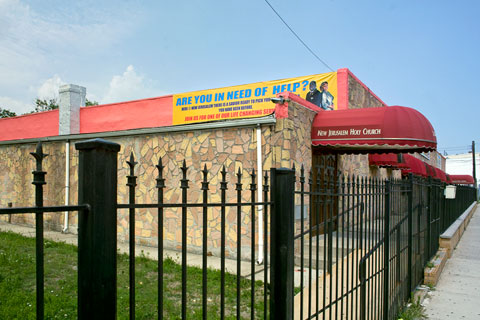 East New York — © Brian Rose
During the day, the area exhibits a fairly relaxed atmosphere, but the conspicuous use of window gates, fences, and other security measures, suggests a different aspect. And indeed, after dark the area showed a more menacing face. My assistant and I arrived by subway, carrying a camera case and small lighting kit, but chose to take a car service back. Nevertheless, with every new project of the kind I was photographing, the neighborhood becomes more stable and livable.