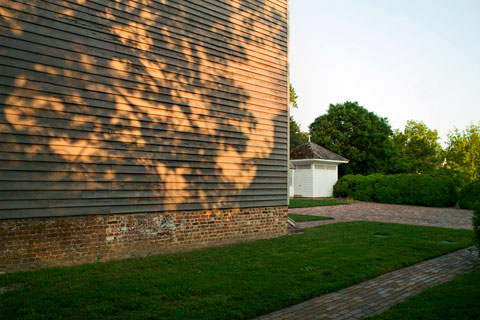 Duke of Gloucester Street, Williamsburg, Virginia — © Brian Rose
I am in Williamsburg, Virginia visiting my father who is in the hospital. He appears to be doing fine after surgery, but is still unsure where he is and what is going on.
Last night I took a walk down the Duke of Gloucester Street, the original main street of the 18th century town. The light was beautiful.