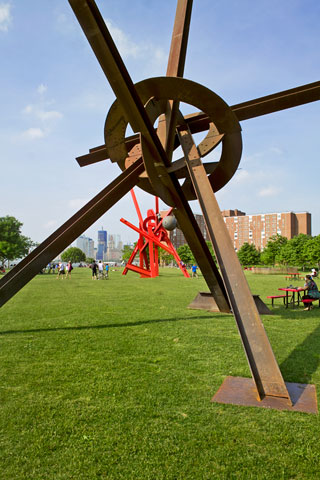 Mark di Suvero on Governor's Island — © Brian Rose
Back in New York after five days in Virginia. My father is hanging on at 90 years old. I spent much of the past week visiting him in the hospital, and then as soon as I get back, my son Brendan ends up in the ER with a badly sprained ankle. Before that happened we went out to Governor's Island in New York Harbor. The Mark di Suvero sculptures currently on display around the island are magnificent.
I just received word today that one of my photographs is on display at the Museum of Modern Art. I'll go tomorrow and take a look.