The reception at the Lower East Side Visitor Center went well. A mixture of invited guests and people passing through as part of Third Thursdays, a once a month evening when the galleries in the neighborhood stay open later. The prints look great on the wall, and they will be up through April 21. Drop in at 54 Orchard Street, ground floor.
Next up is my slide talk at the Mid-Manhattan library on March 29. I will be presenting Time and Space on the Lower East Side, and I am hoping that Ed Fausty, who I collaborated with on the 1980 photographs, will be present. Ed is working on an exhibition and catalog for a beautiful series of photographs on the landscape and night sky. Unlike anything anybody else has done. I'll write about it once it's up.
The following photos were snapped yesterday on my way to and from my LES  exhibit.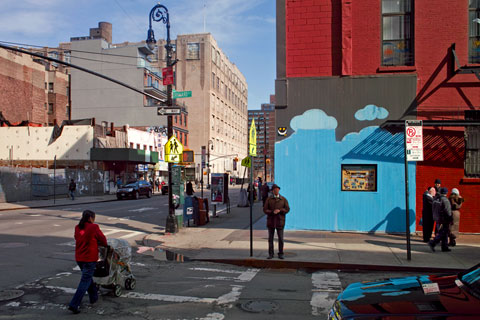 Orchard and Grand Streets — © Brian Rose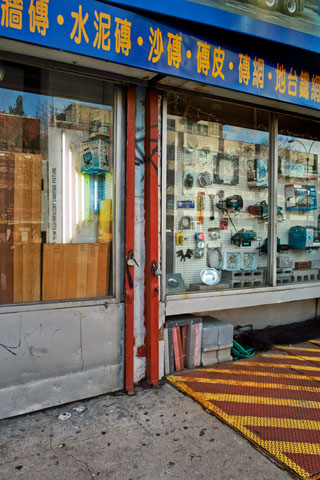 Delancey Street — © Brian Rose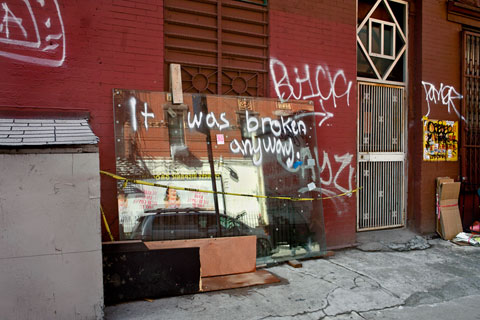 Eldridge Street — © Brian Rose