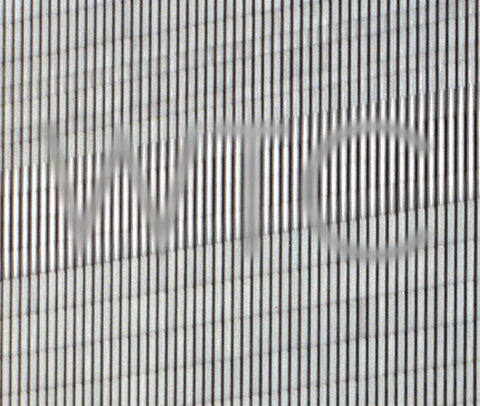 Front cover of WTC — © Brian Rose
I've more or less finished with the first draft of WTC, my photo book about the World Trade Center. Like so much I've been doing lately I have no idea what the outcome of it all will be. This ought to be a "popular" book, but it's an oblique glance rather than a series of straight on architectural views. The fact is, none of the earlier photos were ever intended to be primarily about the WTC or the Twin Towers. Only the later pictures, the ground zero views, and the found vernacular images of the Twin Towers were consciously made as such. In many ways the book is about memory and the ephemeral presence of the towers on the skyline. My favorite illustration of the Twin Towers is the New Yorker cover done by Art Spiegelman–black towers against a black background. They are barely visible.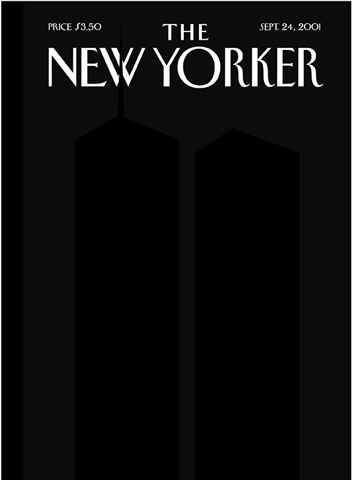 New Yorker cover by Art Spiegelman
The book is comprised of a number of different sections corresponding to time period and camera format. The earliest pictures were made in the late '70s on 35mm Kodachrome, the '80s pictures were made on 4×5 film, and most of the recent ground zero photos were done on 4×5. The post 9/11 Twin Towers collection was mostly done with a digital pocket camera, either a Ricoh GR or Sigma DP1. It's interesting to see them together in a book all printed at the same scale despite coming from drastically different file sizes.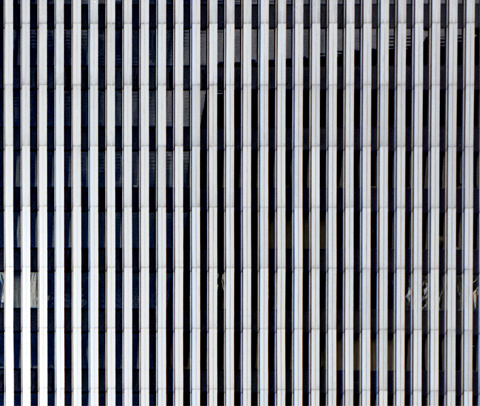 Close up of the skin of WTC tower — © Brian Rose
To break up the parts, or chapters, of the book, I've made made tightly cropped images of the skin of the Twin Towers–the pin striping that made the buildings seem to shimmer or appear slightly fuzzy from a distance. These cropped images bleed to the edges of the page and act as dividers.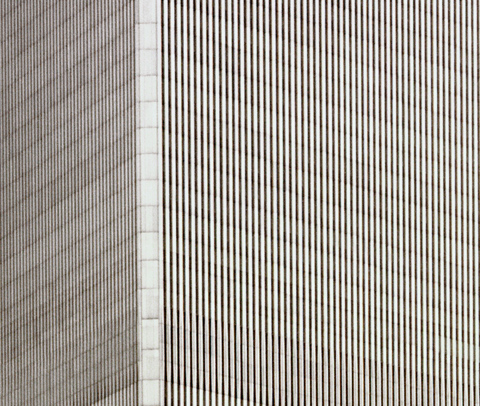 Close up of the skin of WTC tower — © Brian Rose
I haven't decided whether to make the book public on Blurb as yet, but I will make it semi-public here on my blog. Take a look. Any feedback is, of course, appreciated. Be kind. I've put days and days into this not counting the shooting itself. Be sure to look at the full screen preview.