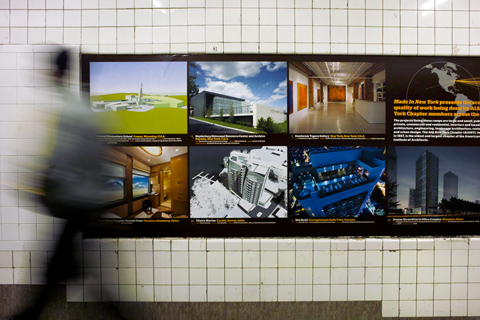 West 4th Street subway station — © Brian Rose
I came across a photo of mine in the West 4th Street  subway station–part of a large installation called "Made in New York," which features the work of New York City based architects. It's the image on the top row, second from left, of the Holocaust Center at Queensborough Community College by TEK Architects.
Here's an article about the project. And another.