The first thing that has to be done is secure the border. . . East Germany was very, very able to reduce the flow. Now, obviously, other things were involved. We have the capacity to, as a great nation, secure the border. If East Germany could, we could.
— Joe Miller, Republican candidate for U.S. Senate, Alaska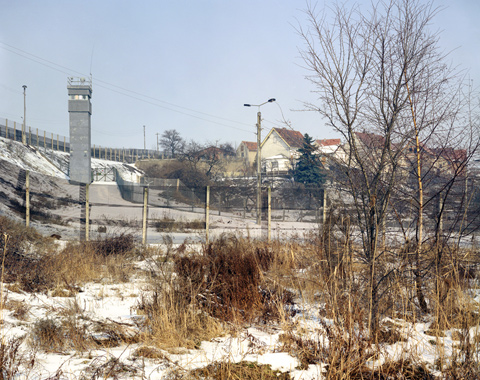 Heinersdorf, Germany on the Iron Curtain border, 1987 (4×5 film) — © Brian Rose
Just in case anyone is confused. The Iron Curtain split towns, divided families, and crushed lives. It was the nuclear trip wire between east and west, the real and symbolic expression of the authoritarian ideology of the Soviet Union and its proxy states. It was designed not to keep people out, but to keep people in.