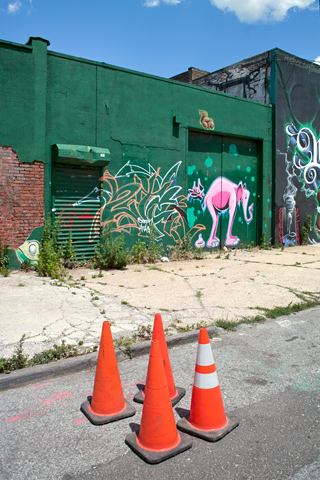 Williamsburg, Brooklyn — © Brian Rose
Not final until the acquisitions meeting in a few months, but I think I can safely report that the Museum of Modern Art is purchasing two of my prints. One from the Berlin: In From the Cold series, and one from Amsterdam On Edge.
Two very serious 4×5 pictures–unlike the orange cones and pink elephant above. But hey, can't be serious all the time.