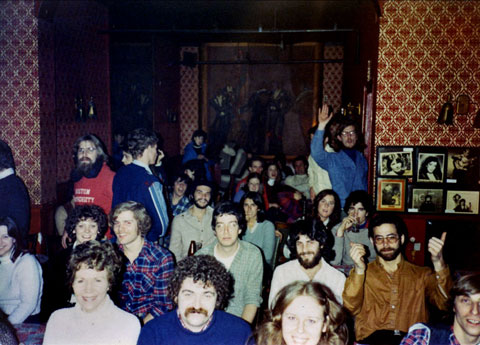 Folk City crowd in 1978 as seen from the stage — © Brian Rose
When I first arrived in New York in 1977 as a budding photographer and songwriter, I discovered Folk City, the club that was the center of the New York folk scene in the 60s. Bob Dylan, Joan Baez, Dave van Ronk, Phil Ochs and a host of others played the club and established its reputation. By the time I showed up looking for other songwriters and a chance to play, most of that older generation had moved on.
After playing the open mic (called the hoot) for a few weeks, and not hearing much to be inspired by, I began to wonder if the folk scene was permanently dead. One Monday at the hoot, while waiting for my number to come up, and my chance to perform two songs to a bored audience of other performers, a string of a dozen amazing songwriters went on stage and blew me away. One of them was Jack Hardy, the leader of the New York folk scene, and I recall that David Massengill and Rod MacDonald played as well. The inexplicable run of talent, I later discovered, was due to the fact that the hoot numbers were  not exactly picked randomly, and once I became part of the Folk City family, I, too, benefited from the system.
The hoot numbers were distributed under the benevolent dictatorship of owner Mike Porco, who had started Folk City in 1960 at its original location on East 4th Street. Even after becoming a fixture of the Monday night hoot, Mike wasn't sure I was ready for a gig –"you need a following"– but Jack persuaded him to let me play. So, my first gig was at Folk City, and I subsequently opened for a number of acts there, but never headlined. After Mike sold Folk City, I began to play at the Speak Easy, a falafel joint around the corner with a backroom performance space.
It's been fifty years since Folk City was established. A couple of months ago, I was contacted by Bob Porco, Mike Porco's grandson, about photographing an event he was organizing to celebrate the club's anniversary. That event happened two nights ago, and the pictures that follow are random highlights from the show, a little skewed toward my generation of performers. The show took place in the basement of the last location of Folk City on West 3rd Street, a club now known as the Village Underground. Before the night was over, I was asked to play, and I took the stage and played my song Roll with the Wind (which I performed in my first gig at Folk City) accompanied by the incomparable Frank Christian and Mark Dann. I had a blast.
Check out these blogs:
http://www.folkcityatfifty.blogspot.com/
http://www.beachamjournal.com/journal/
http://ronolesko.blogspot.com/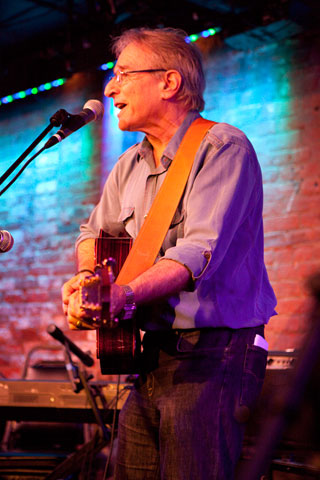 Happy Traum performing Dylan's Buckets of Rain
— © Brian Rose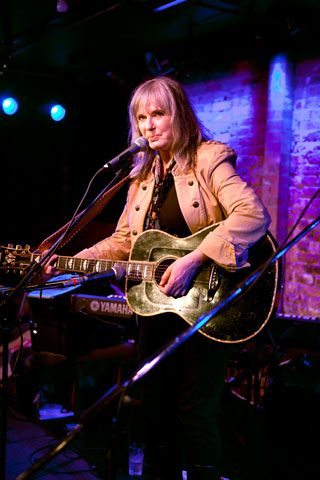 Sylvia Tyson performing her song You Were on My Mind
— © Brian Rose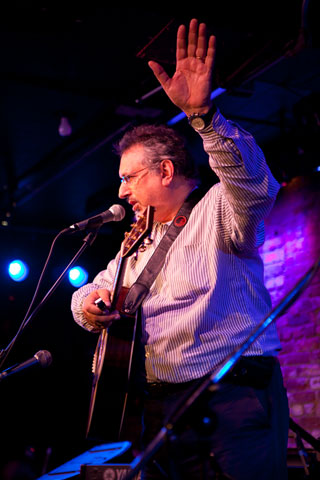 David Bromberg — © Brian Rose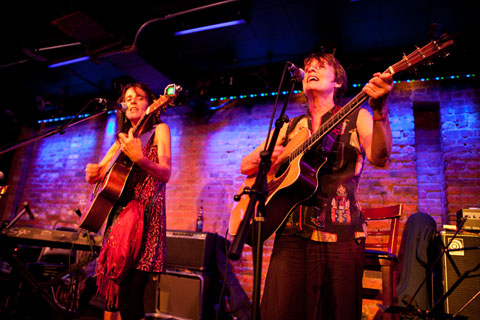 Suzzy and Terre Roche performing their song Face Down at Folk City
— © Brian Rose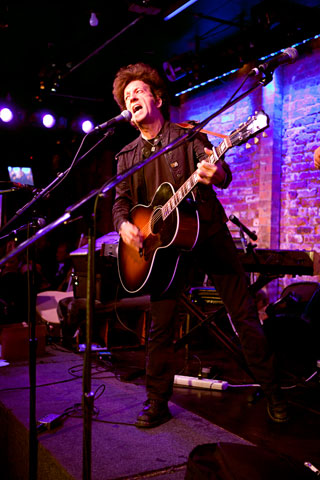 Willie Nile — © Brian Rose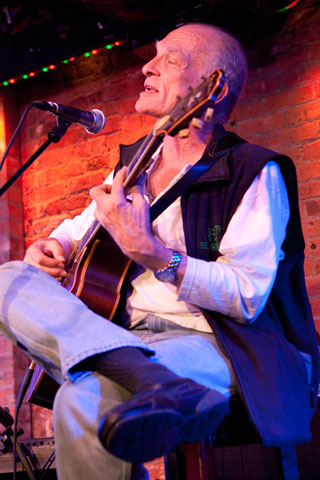 Erik Frandsen performing his song Unique New York
— © Brian Rose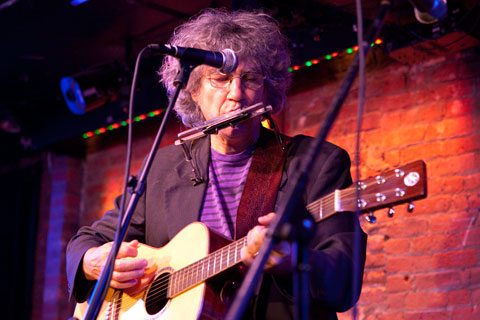 Rod MacDonald performing his song Amercan Jerusalem
— © Brian Rose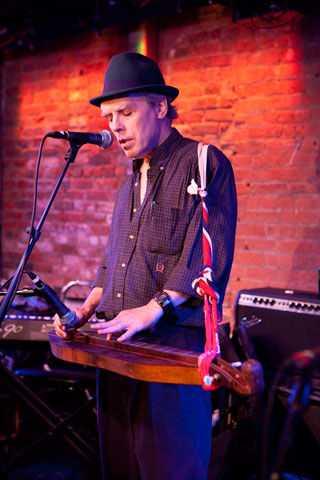 David Massengill performing his song On the Road to Fairfax County
— © Brian Rose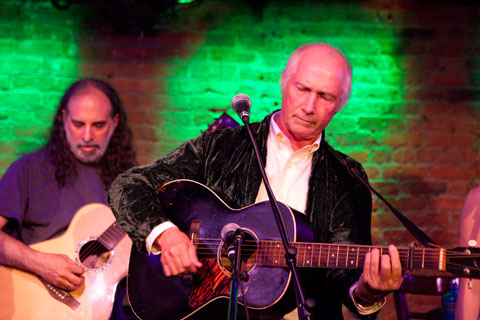 Jack Hardy with Mark Dann performing his song Go Tell the Savior
— © Brian Rose