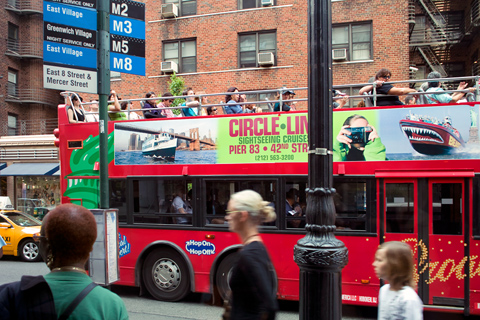 Greenwich Village — © Brian Rose
It's nice weather and the open top red buses are full of tourists gawking at us like we're wild animals in an African game park.
I was at the Museum of Modern Art today meeting with one of the curators. It went well–left my portfolio to be looked at further. Hope something good comes of it.
A few days ago I posted a musical response to the "if you see something say something" subways signs, which were recently written about in the New York Times. I thought my song was the ultimate retort, but yesterday, in the Times, actor Rick Moranis, came up with something–a really funny and brilliant something. Click on the image below for the full something.