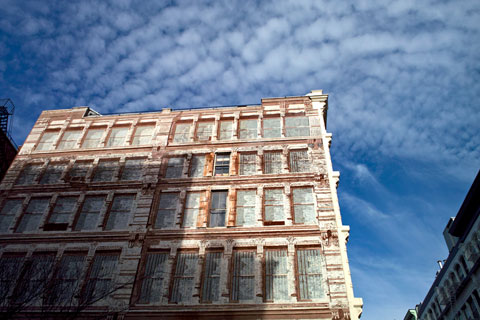 Prince and Greene Streets — © Brian Rose
My morning walk across Lower Manhattan, sometimes Houston Street, sometimes Prince. This is the Richard Haas mural going all the way back to 1975 when Soho was still factories and artists' lofts. I'm not sure of its current status–but it's clearly in need of restoration. It's a bit kitschy, but that's always been something Haas flirts with.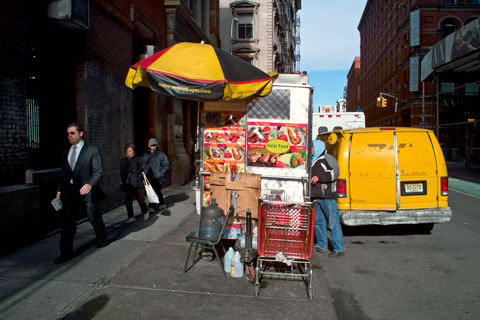 Prince Street and Broadway — © Brian Rose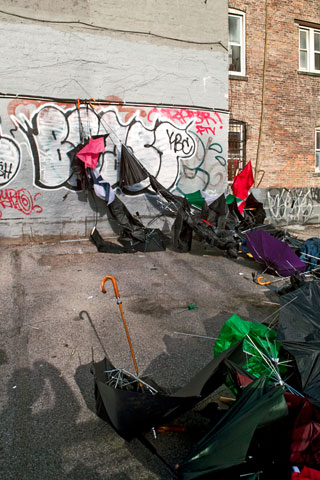 Prince and Mulberry Street — © Brian Rose
The recent northeaster left a lot of damage in the area, trees down, flooding. But this appears to be an umbrella disaster. An accumulation of broken umbrellas blown into a vacant lot. Or rather placed there. I once thought of photographing broken umbrellas and juxtaposing them with pictures of an elephant graveyard in the manner of Peter Beard–but wisely didn't do it.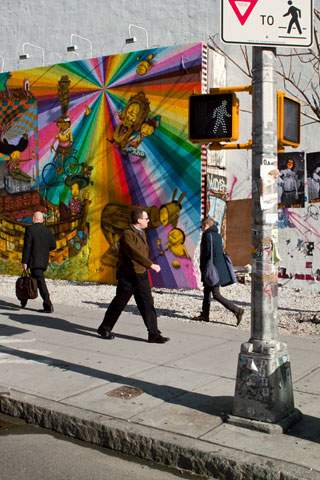 Houston and the Bowery — © Brian Rose
Walking figures. We've been here before. You can see a similar view taken with the view camera from my Lower East Side series.