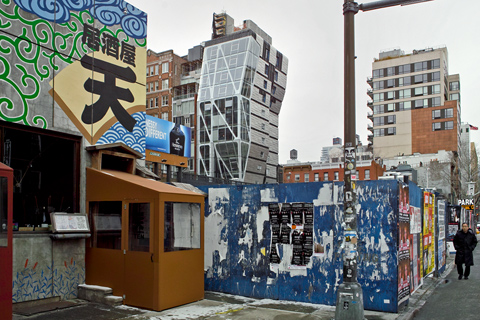 10th Avenue — © Brian Rose
First post using WordPress. It hasn't gone as smoothly as I hoped. Can't seem to  install into the same location as my Blogger site. So, I'm redirecting people here, and giving up on saving my Blogger permalinks. In any case, I'm happy with the new interface, both the look of the blog and the WordPress dashboard.
10th Avenue in the teens and twenties is a hodgepodge of factory buildings, tenements, housing projects, and parking lots–even a seminary. To the west is the gallery district with contemporary housing sprouting here and there like mushrooms. In the photo above is a new condominium by Neil Denari cantilevered over the High Line. You can see some terrific computer renderings here.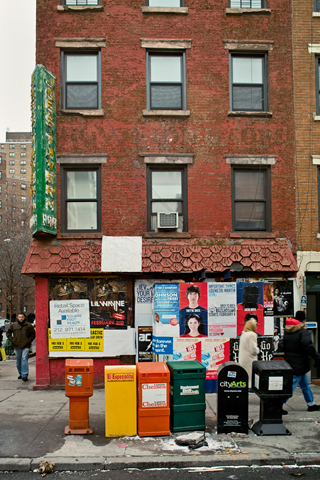 10th Avenue — © Brian Rose
An old New York survivor barely hanging on.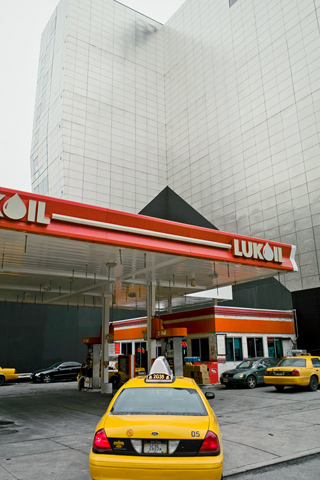 10th Avenue — © Brian Rose
A new apartment building wrapping around a gas station.