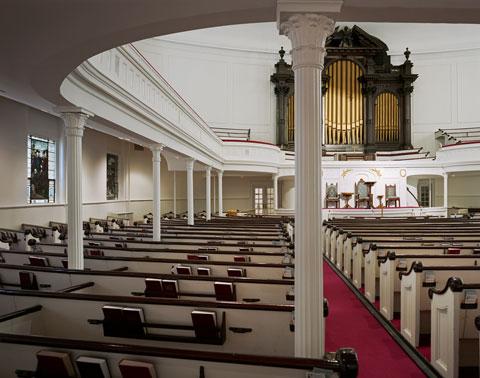 Plymouth Church, Brooklyn Heights (4×5 film) — © Brian Rose
On a recent assignment, I photographed Plymouth Church for the magazine America's Civil War. This was the church where Henry Ward Beecher, the famous abolitionist preacher, delivered his sermons. Beecher's sister was Harriet Beecher Stowe, the author of Uncle Tom's Cabin, the best selling anti-slavery novel. Abraham Lincoln sat in one of the pews at right listening to Beecher the day before his Cooper Union speech, which helped propel him to the White House.
Neither let us be slandered from our duty by false accusations against us, nor frightened from it by menaces of destruction to the Government nor of dungeons to ourselves. Let us have faith that right makes might, and in that faith, let us, to the end, dare to do our duty as we understand it.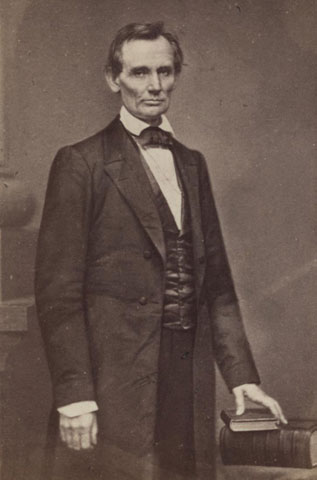 Abraham Lincoln by Matthew Brady
Lincoln was originally supposed to give his speech at Plymouth Church, but as I was told by the church historian, Brooklyn was deemed too difficult to get to for the invited dignitaries. The Brooklyn Bridge was not constructed until 1883. So, the location was changed to Cooper Union in Manhattan. On his way to Cooper, Lincoln stopped in Matthew Brady's studio at Bleecker and Broadway and had his portrait taken. Brady later documented the Civil War, and his photographs remain some of the most powerful depictions of war ever made.