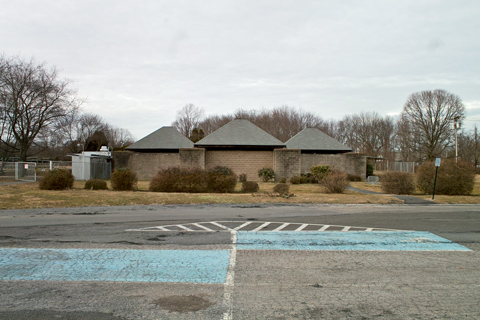 Trenton Bath House, Louis Kahn — © Brian Rose
In the next couple of weeks I hope to photograph the Trenton Bath House, one of architect Louis Kahn's earliest works in its current almost ruined state. This modest, but sublime structure, is about to be restored, and amazingly, considering its pedigree, will be returned to its use as changing rooms and showers for a community swimming pool.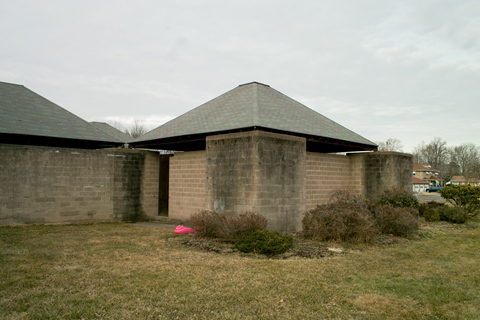 Trenton Bath House, Louis Kahn — © Brian Rose
I took these pictures while walking through the project with Michael Mills, partner of Farewell Mills Gatsch Architects (FMG), a Princeton firm that specializes in preservation. The history of the bath house and a description of the plans for restoring the building can be found here.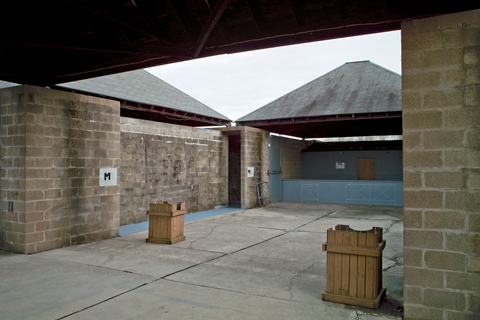 Trenton Bath House, Louis Kahn — © Brian Rose
In an email to Michael Mills expressing what I feel is the importance of photographing the bath house before restoration takes place, I wrote this:
There is also something seductive about seeing the bath house now. Coming across it in its winter abandonment, it feels like the discovery of some ancient temple ruin. There is a solemnity about it–a poignancy–a silence full of the meaning that Kahn invested in this otherwise utilitarian recreational project. That authenticity will be partially, and inevitably lost, though the building will be reborn, and will again assume its original purpose. The restored project will express Kahn's design undisturbed by later interventions and neglect, but the present moment is unique–a historical juncture–and I think that it deserves full and considered documentation.
A few months after the fall of the Berlin Wall, I had the opportunity take a tour of Erich Mendelsohn's Einstein Tower, an icon of early 20th century architecture located just outside Berlin in Potsdam. Most of those on the tour were East Germans who had signed up before the Wall had opened. I brought my view camera along, despite the inconvenience of lugging such equipment, hoping to get at least one good photograph. After a tedious hour-long slide talk about the solar observatory, we were led to the building, sitting forlornly, but miraculous–rundown like most structures in the east–but essentially frozen in time. I managed to get a half dozen pictures of the tower including an interior complete with original Mendelsohn furniture and cabinetwork, still in use. After the reunification of Germany, the Einstein Tower was beautifully restored, but there is something about the photographs I took that day in 1990 that can't be captured in the present.
Such moments in time are worth documenting.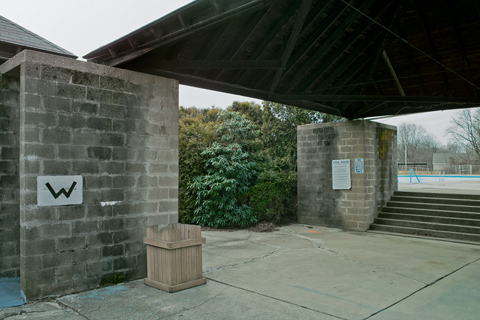 Trenton Bath House, Louis Kahn — © Brian Rose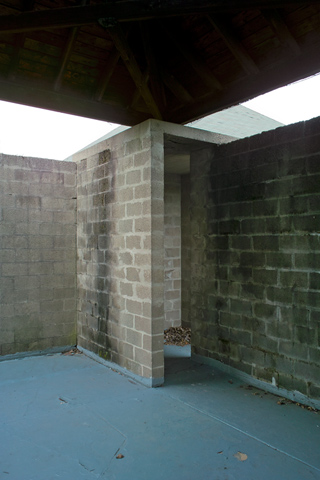 Trenton Bath House, Louis Kahn — © Brian Rose