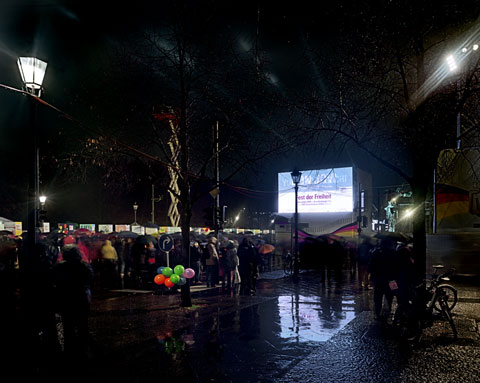 Near the Brandenburg Gate, Berlin (4×5 film) — © Brian Rose
Novevember 9, the 20th anniversary of the fall of the Wall. This was as close as I got to the ceremony at the Brandenburg Gate. I stood for an hour in a cold steady rain with my view camera, managing to take two photographs. I like the balloons. Everyone was just waiting for the dominoes to fall, which they did a couple of hours later, well behind schedule. By that time I had retreated to a warm dry place to watch on TV.
Still more 4×5 scans to come.