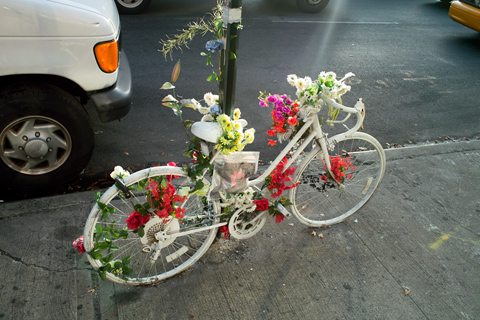 Delancey Street near the Bowery — © Brian Rose
Bikes have become more popular in New York, which is mostly a good thing. But these white bike memorials do give one pause.
I'm off to Berlin tomorrow. November 9 is the 20th anniversary of the opening of the Berlin Wall. I'll be taking pictures throughout the week, retracing my steps along the path of the former border zone. I'll be shooting 4×5 film, but will bring my digital camera and laptop, and hope to post to my blog at least a couple of times.