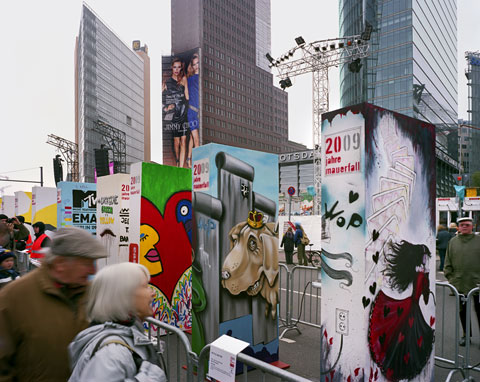 Potsdamer Platz (4×5 film)– © Brian Rose
The first of the 4×5 film scanned. Compare to earlier digital snapshot below.
The day before the dominos were toppled thousands of people walked between Potsdamer Platz and the Brandenburg Gate. I was excited to be there, but a bit put off by the commercial nature of things–including corporate logos on some of the domino stones. Freedom won in 1989, but coporatism reigns in 2009.