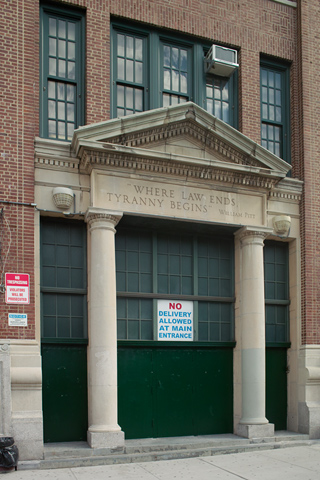 New Utrecht High School, Bensonhurst, Brooklyn
© Brian Rose
Went back to Bensonhurst to photograph a new cafeteria wing for New Utrecht High School. The building, from the 1920s, is somewhat battered like many New York City schools. The entrance with imposing pediment and columns has blank green doors with one small barely visible handle. Above, etched in stone are the words of William Pitt: Where Law Ends, Tyranny Begins. Directly below, in case one does not get the message: No Deliveries Allowed At Main Entrance.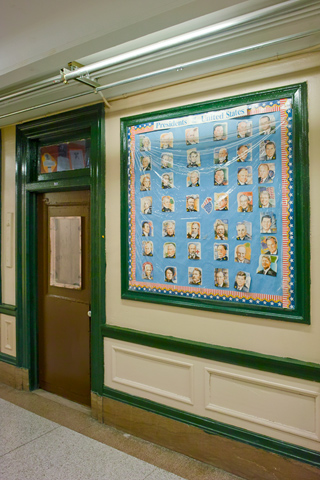 New Utrecht High School — © Brian Rose
Portraits of U.S. presidents in the main lobby of the school. American history stops at Clinton.