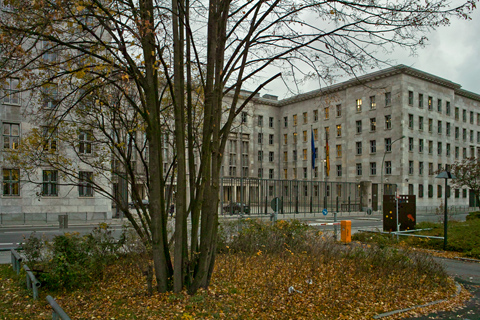 Formerly, Nazi air force ministry, now, German finance ministry
© Brian Rose
I made a shorter day of it confining my photos to a two or three block area between Checkpoint Charlie and Wilhelmstrasse. Many of the Nazi era government buildings were located along this street. The Berlin Wall ran just a short distance to the left of the photograph above.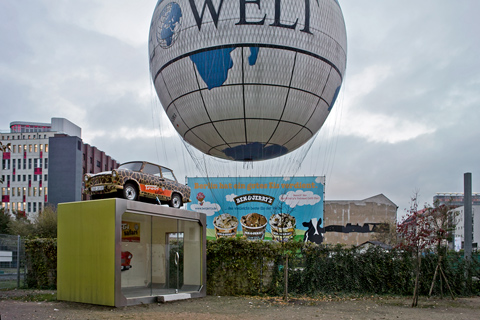 Wilhelmstrasse, Berlin — © Brian Rose
Directly across the street from the severe, but imposing, Air Force Ministry, one of the many still vacant lots in this heavily bombed out area is occupied by a tethered balloon ride and the Trabi Safari, where you can rent a 20 year old East German Trabant to drive around the city–and hopefully your fiberglass body doesn't end up shattered like an egg by a much more substantial Mercedes or Audi.