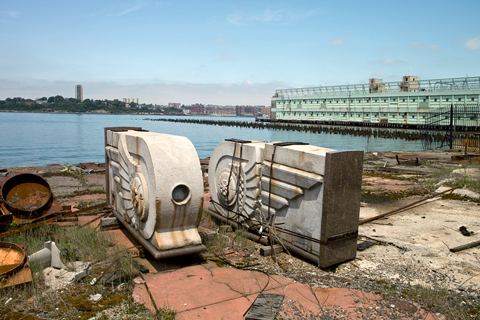 West Side Highway artifacts — © Brian Rose
Stan B. in his comment to the last post mentions the "post apocalyptic piece of concrete" that stood abandoned for years on the west side of Manhattan. Inexplicably, despite all the fixing up and covering up of New York's industrial past, a couple of art deco slabs of the West Side Highway can still be seen lying on a scruffy stretch of waterfront on the Hudson River.
Here are a couple of views from 1974 including a detail similar to the pieces in my photo above.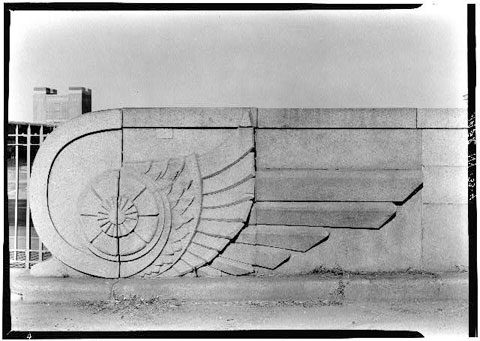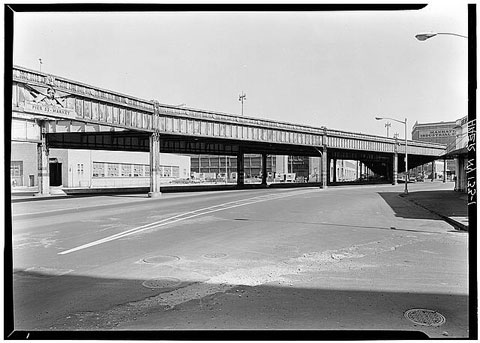 West Side Highway, 1974, Library of Congress photos

Below are a couple of oblique views of the highway taken around 1978 when I was a student. They're on 35mm Kodachrome–one of the best films ever made, now discontinued. One was taken on the roadway looking down on the Calder sculpture at the World Trade Center. Destroyed on 9/11. In the other view of the reflected Twin Towers, you can just see some of the West Side Highway receding in the distance. It was desolate over there in those days.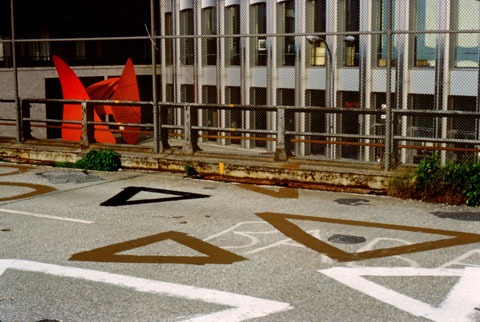 West Side Highway, World Trade Center, Bent Propeller by Alexander Calder, 1978
© Brian Rose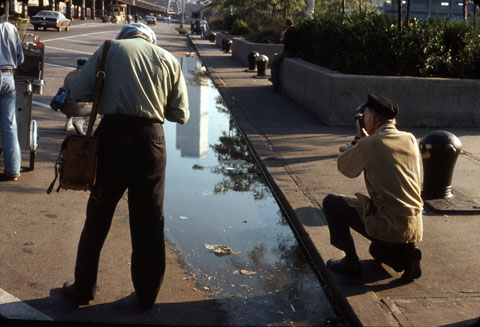 Along the Hudson River piers, 1978 — © Brian Rose

You can see more of my World Trade Center pictures here.