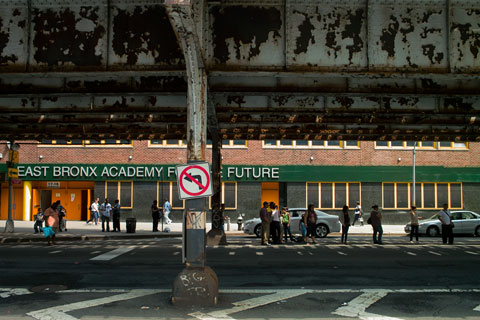 Southern Boulevard, the Bronx — © Brian Rose
I went up to the Bronx yesterday to scout a building for a client. It's going to be tricky photographing it because it stands adjacent to an elevated subway line. The number 2 and 5 trains run along here, which in the '70s and '80s, was the scene of utter urban devastation. It's a pretty vibrant area today, though not without its gritty aspects.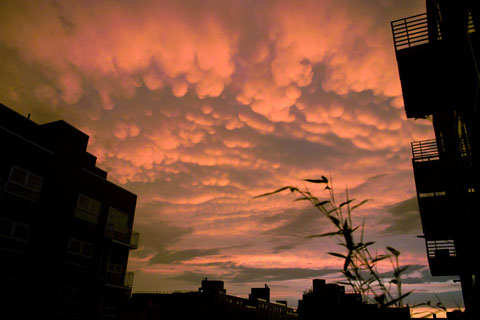 Red sky over Brooklyn — © Brian Rose
If you were watching the Yankees-Mets game on TV last night, delayed an hour by dramatic, but quickly passing, thunderstorms, you saw some shots of an improbably vibrant orange sky over the ballpark. Believe it–I could see the same sky from my balcony in Williamsburg, Brooklyn.