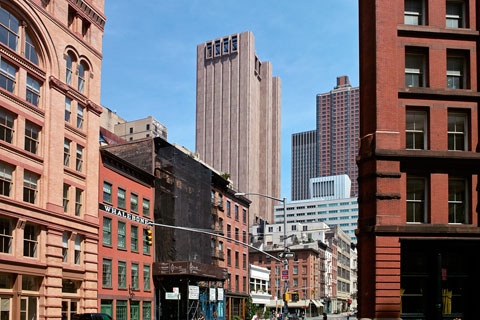 A telephone building in Tribeca (digital)
Scattered around Manhattan, particularly lower Manhattan, there are a number of telephone skyscrapers, buildings that were built principally to hold switching equipment and the like. One especially unlovely blank walled monolith near the Brooklyn Bridge is likely to be transformed into a glass windowed office tower.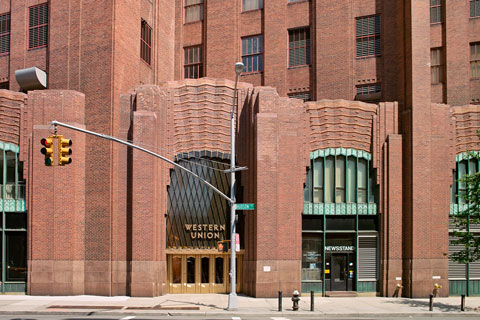 Western Union building in Tribeca designed by Ralph Walker (digital)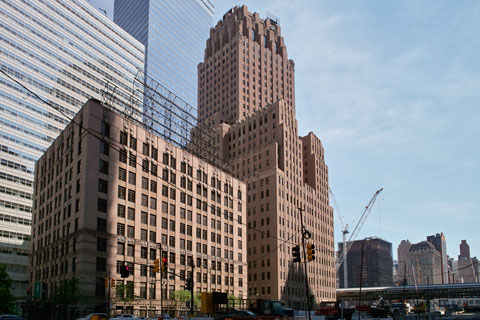 Barclay-Vesey building designed by Ralph Walker (digital)
Walking downtown through Tribeca the other day I encountered several phone buildings designed by Ralph Walker, the great Art Deco architect, which prove that such structures need not be bad architectural neighbors. The Barclay-Vesey building, regarded as the first Art Deco skyscraper, was badly damaged on 9/11 and has been fully restored.