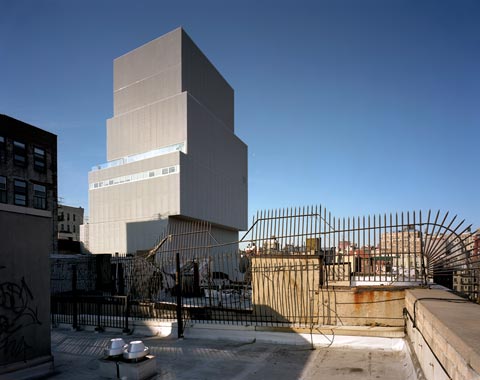 The New Museum (4×5 film)
Here is a wider view of my rooftop looking toward the New Museum made with the 4×5 camera. It was a crisp, but not uncomfortably cold morning. This is the back of the building, although, except for the transparent glass ground floor, there really isn't a front or back to the tower. But since it only takes up a small lot on the Bowery, it will tend to be viewed primarily from the street.
This is an oblique view that will work well in my Lower East Side series–a roofscape rather than a streetscape. Another icon of the rapidly changing neighborhood.