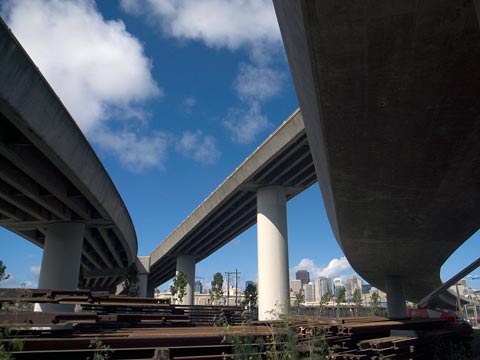 Under I280 in San Francisco
Arrived in San Francisco Wednesday evening. I'm here taking pictures for David Baker, an architect best known for residential projects that engage in complex visual dialogue with the existing urban fabric. This one is a particularly difficult site shoehorned in between railroad tracks and freeway flyovers. The picture above was taken under the highway next to the project.
The weather has been beautiful. Yesterday, the Blue Angels streaked overhead repeatedly in formation. As a New Yorker, however, I'm not sure that I will ever find the sight of low flying jets reassuring.