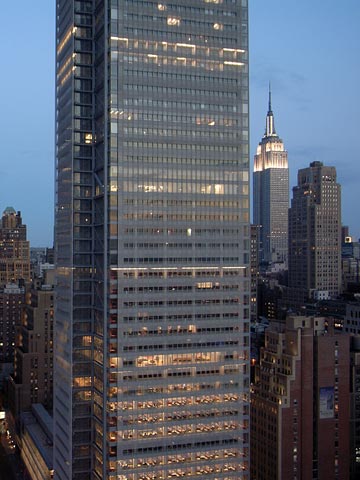 The New York Times Building and the Empire State Building
I've been very busy the past few days finishing up photographing Civil War monuments around Brooklyn and in Green-Wood Cemetery. I'll update things in a day or two.
For the moment, here's a new picture–same window vantage point as before–of the New York Times Building on 8th Avenue near Times Square. I did a series of photographs with the view camera. But this image was done with my digital camera.